1. Nafea Faa Ipoipo (When Will You Marry) by Paul Gauguin

$300million

The 1892 oil painting by the French post-impressionist titled Nafea Faa Ipoipo (When Will You Marry?) depicting two Tahitian girls was sold by the private collector Rudolf Staechelin, a retired Sotheby's executive from Basel to Qatar through a Swiss art dealer in February 2015.

 
---
2. The Card Players by Paul Cézanne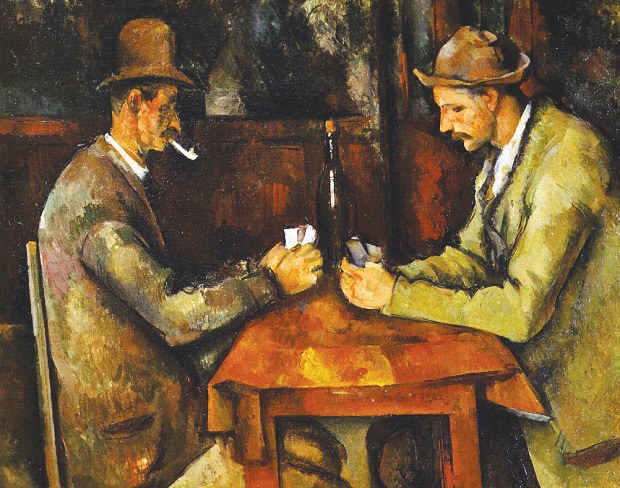 $274million


The Qatari royal family has paid $274million for Paul Cézanne's The Card Players (1892 – 1893) from the estate of George Embiricos, a Greek shipping magnate in February 2012. The artwork features two stony-faced card players, models selected by Cézanne from his family's estate, the Jas de Bouffan outside Aix-en-Provence: the gardener and a farmhand.

 
---

3. No. 6 (Violet, Green and Red) by Mark Rothko


$186million


Dmitry Rybolovlev, a Russian billionaire paid $186 million in August 2014 setting a record for a work by the American painter. However, it is now subject to a legal dispute with Mr Rybolovlev accusing Yves Bouvier, an art dealer, of misleading him about the price.

 
---

4. Les Femmes d'Alger (Version O) by Pablo Picasso


$179.3million


Picasso created a series of 15 variations of Les femmes d'Alger inspired by the French master Eugene Delacroix who in 1834 had painted The Women of Algiers in their Apartment. Version O marks the culmination of the series and has long been considered the most important Picasso in private hands. It broke the record for the highest paid artwork at auction when it sold at Christie's New York on 11 May 2015.

 
---

5. No. 5, 1948 by Jackson Pollock


$165.4million


In a private deal brokered by Sotheby's, it was reported that David Martinez, a Mexican financier bought the 8-foot by 4-foot piece of fibreboard covered in drips of brown and yellow paint from David Geffen, the Dreamworks co-founder and entertainment magnate. Mr. Martinez's law firm later issued a statement saying he did not own it.

 
---

6. Woman III by Willem de Kooning


$162.4million


Another painting sold by David Geffen in November 2006, it was bought by Steven Cohen, a hedge fund billionaire. It was the third in a series of six paintings by de Kooning, an abstract expressionist, done between 1951 and 1953. It was part of the Tehran Museum of Contemporary Art collection, which meant it disappeared from view after strict rules on images of women introduced after the 1979 revolution.

 
---

7. Le Réve by Pablo Picasso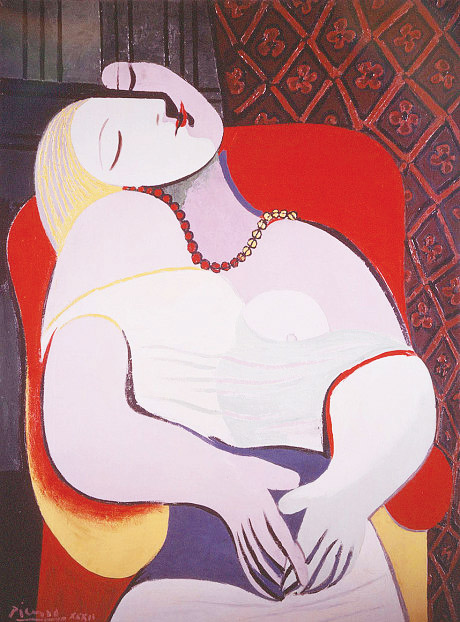 $158.5million


A portrait of Picasso's mistress Marie-Therese Walter was acquired in 2013 by Steven Cohen, founder of SAC Capital and one of Wall Street's biggest art collectors. The deal had originally been agreed in 2006, but its owner Steve Wynn, the casino magnate, accidentally put his elbow through the canvas because of his failing eyesight. The deal went through after it had been repaired.

 
---

8. Portrait of Adele Block-Bauer I by Gustav Klimt


$158.4million


Ronald Lauder, the cosmetics magnate, bought the gold-flecked portrait in 2006 for the Neue Galerie. At the time, it was a record paid for a painting. Its extraordinary story – seized by the Nazis during the Second World War and reclaimed by the rightful owner's niece only when she was in her eighties - is told in a recent film, Woman in Gold, starring Helen Mirren.

 
---

9. Portrait of Dr Gachet by Vincent van Gogh


$152.0million


Van Gogh's portrait of the medic who cared for him in the final months of his life broke records when it was sold in 1990. The portrait was bought by a Tokyo art dealer on behalf of Japanese industrialist Ryoei Saito. However, when Saito died in debt, the painting disappeared into the international art market and its whereabouts remain unknown.

 
---

10. Three Studies of Lucian Freud by Francis Bacon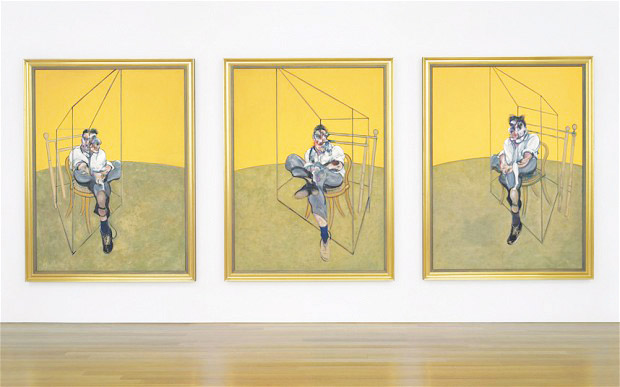 $145.0million


A painting by Francis Bacon of his friend Lucian Freud dated 1969 set a world record price for an art auction in 2013. It easily surpassed its estimate of $85m as frantic bidding between seven potential buyers pushed up the price for the six-foot triptych at Christie's Post-war and Contemporary sale in New York.


 
Source taken from The Telegraph
http://www.telegraph.co.uk/news/worldnews/northamerica/usa/11596376/The-ten-most-expensive-paintings-in-history.html